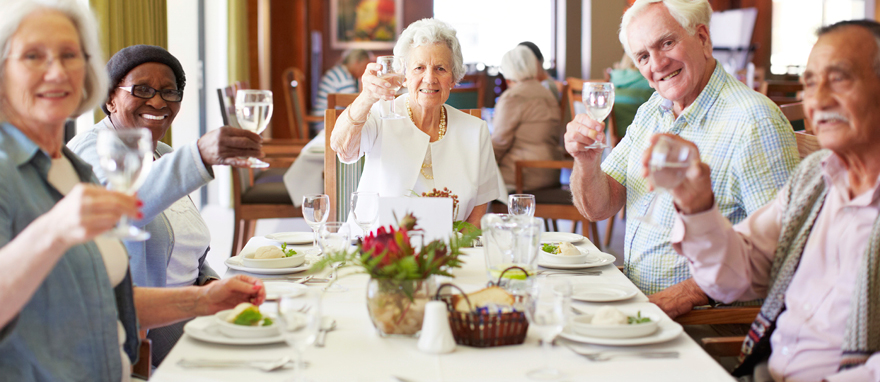 Creating an enjoyable dining experience for our residents is a priority. While offering a wide variety of tasty and nutritious menu choices, our dieticians are diligent about adhering to individual dietary restrictions.
Our Revere Court Dining experience is a person centered approach where our staff interact and cue our residents for nutritional success according to their personal strengths and dining enjoyment. Our care staff assists our clients through the continuum of care to provide maximum independence focusing on honoring their choices. Nutrition plays a large role in how our whole body functions and using certain super foods in the daily diet can increase mental clarity, provide mental clarity and improve coordination. The Revere Court dining program provides our residents the best opportunity to overall wellness in our meal times including serving mindful snacks.
California Assisted Living Association's (CALA) Excellence in Service Award recognizes caregivers, team members, department directors, and executive directors who go above and beyond their job descriptions to provide outstanding care and service to residents. Check out the below video about our own, Wayne King, who was honored with the 2018 award. Click here for more information.